Application Forms
Program Fees
Diploma in American General Education (DAGE)
Program Summary

This program is to provide the general education study for all the students who are interested in start their higher education journey with more solid education background and knowledge. Arts.
Entry Requirements
Academic Requirements:
Scored C6 or above in any three GCE O level subjects, or
Completed Year 2 of High School or
Equivalent or above
Minimum age: 17
English Requirements:
Scored C6 or above in GCE O Level English or
TOEFL IBT 61 or IELTS 5.0 or
Its Equivalent
Total Course Duration/Instruction Hours

Full Time: 12 Months/360 hours, 5 sessions per week x 3 hours
Part Time: 18 Months/360 hours, 4 sessions per week x 2 hours
Mode of Delivery, Class Size and Intake

Delivery: Lectures and Tutorials (Face to face)
Class Size: Minimum Six (6) – Maximum Forty (40)
Intake: Mar, May, Jul, Sep and Nov of each year *Note: The course intake months might be adjusted.
Course Fees
Please click here to find out the relevant fee details.
Please follow your signed student contract to make the relevant payment.
Course Synopses and Module Syllabus

(Please take note that the latest Synopses and Syllabus are being revised at the moment. We apologize for any inconvenience!)
1. (SEN021) Academic English Skills level 1
2. (SEN022) Academic English Skills level 2
3. (SEN023) Academic English Skills level 3
4. Introduction to Literary Studies
5. Introduction to Business
6. Introduction to Economics
7. Economics – Macro
8. Economics – Micro
9. Introductory Psychology
10. Introduction to Sociology
11. Music Literature and Appreciation
12. World Music
13. Introduction to Human Biology
14. Introductory Accounting
15. Managerial Accounting
16. Personal Finance
17. Elementary Statistics
18. Pre-Calculus Mathematics
19. Introduction to College Algebra
20. Business and Professional Communication
21. Global Business Society
Graduation Requirement

Pass minimum 8 modules (non-SEN)
Assessment Methods
Assignment (Homework, Quizzes, Group work & etc)
Mid-Term Examination
Final Examination
Lecturers

Please refer to this page for the relevant lecturers being assigned to the relevant modules.
If you need any extra information about this course, please click here to write to ACE course consultants.
A campus visit is the best way to see UWM. Talk with an admissions advisor, meet current students and visit a residence hall. After the tour, check out Lake Michigan, just minutes away. Stroll through nearby neighborhoods on your way to cafes, shops, theaters and the beach.
Undergraduate
We are excited to now offer limited in-person campus tours in addition to a rich array of virtual visit options. Whether you're in high school, transferring from another university, or planning to finish a degree you started years ago, there is a UWM visit experience for you.
Learn More
Undergraduate Viewbook – Spanish (PDF)
Graduate
Whether you are interested in a master's program or obtaining your doctorate, the Graduate School can build a visit around your questions, including faculty interviews and lab tours.
The Graduate School hosts many events throughout the year. Lectures, professional development workshops and social events bring our graduate students together.
Learn More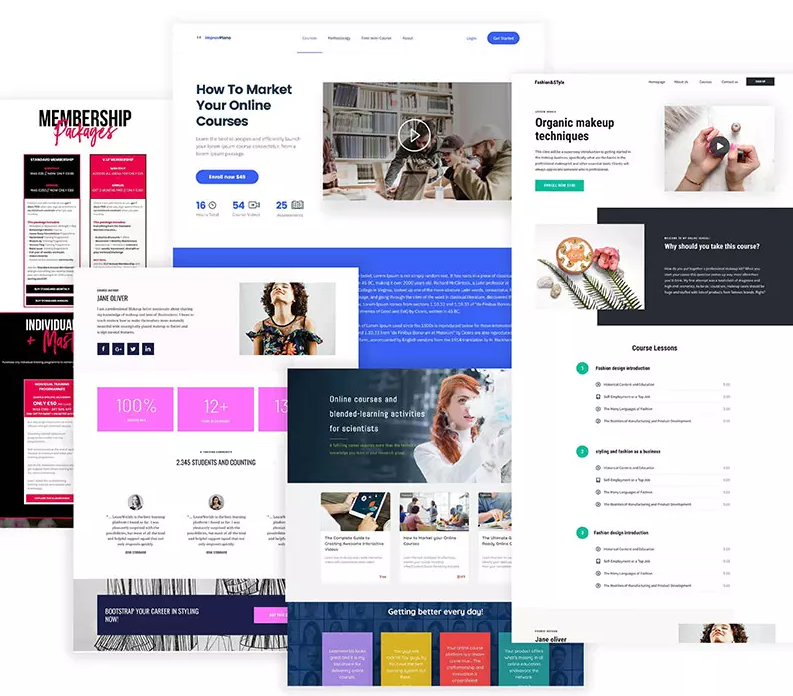 Build a stunning high-converting website
✅ Delight your students with the look & feel of your online school. Total design freedom.
✅ Delight your students with the look & feel of your online school. Total design freedom.
fgfdgfdgfdgfdgfgfgdf
dfgfdgdfggfdfd