Advisory Board
Dr. Wong Wai Nam
Dr Wong has more than 49 years of working experience in the areas of technical and management as well as training and consultancy. He was the Director and Principal Consultant of Local Enterprise Development Centre, Workforce Innovation Centre and Business Excellence Centre in SPRING Singapore, which was a Statutory Board set up by the government. Its main objective is to raise the competitiveness of Singapore enterprises through productivity & quality improvement. As the Director of Consultancy, he implemented Total Quality Management (TQM) among local companies, and led a team in developing the National Cost of Quality Programme and implemented it in some 500 SMEs. His areas of training and consultancy range from Industrial Engineering, Production Management, Resource Management, PP&C, Automation, Computerization, Management Information Systems, Productivity and Quality Improvement Techniques, Quality Award Assessment techniques, OJT, Work Redesign, People Development, as well as Service Excellence for Achieving Singapore Service Quality Award.
Mr. Wang Quancheng
Mr. Wang Quan Cheng is the Overseas Specially Invited Committee of the 13th National Committee of the Chinese People's Political Consultative Conference (CPPCC), and the President of Singapore Hua Yuan Association. In the meantime, he is also the President of Singapore Quanying Investment Group, the Investment Consultant of Xiamen Modern Agriculture, Overseas Consultant of The 4th Chongqing Federation of Returned Overseas Chinese Committee and Thai Young Chinese Chamber of Commerce, the Director of The 6th General Assembly of China Overseas Exchange Association as well as the Honorary Advisor of The 1st Council of the European Fujian Development Union. Huayuan association was founded in the name of assisting new Chinese immigrants to better integrate into Singapore's multi-racial society, as well as helping Singapore to reach out and connect with different parts of the world, which will encourage the sharing of resources across boundaries and boost interpersonal exchanges as well as build an effective platform for communication and the sharing of information.

Mr Wang donated funds to major clubs and communities in Singapore, as well as the different education foundations across Mainland China such as Deng Ziji Education Fund of Xiamen University, Peng Ting Kindergarten and Seniors Activity Center. In 2001, he donated 2.5 million yuan to rebuild Qingfeng Cave in Dayan Mountain, and also helped the holding of the 2002 China Tea Industry International Summit . He played a part in contributing to the development of his hometown Anxi, and until now, Mr Wang has already donated more than 20 million dollars to both Singapore and China, and is being grateful for the spirit of giving back to society.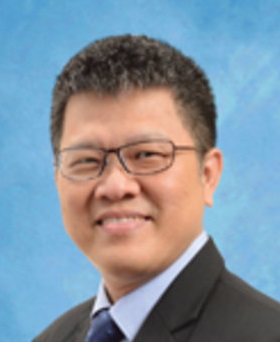 Dr. Ong Seh Hong
Dr. Ong Seh Hong is the Non Executive Chairman and Independent Director of Hock Lian Seng Holdings Ltd. He is the Associate Programme Director for the National Psychiatry Residency Programme. He has been appointed by MOH as a member of the Visitors Board to IMH. He was formerly Clinical Director of Ren Ci Hospital and visiting consultants to TTSH and IMH. He was a Member of Parliament from 2001 to 2011. In 2001, he ran for election in Aljunied GRC. In 2006, he ran in Marine Parade GRC. He was the MP for Kampong Ubi-Kembangan ward. In 2011, he stepped down to make way for new blood.
Dr Chew Kwang Ah, Adrian
Dr Chew is currently an independent corporate service provider (Chartered Accountant, Chartered Secretary, ASEAN CPA, Certified Management Consultant) for financial, compliance and strategic risk –based due diligence governance services to client organisations – a role stretching from 1978 to present day, primarily in the Asia-Pacific Region. This professional involvement leverages on more than 40 years of direct corporate management work and management consulting experience anchored to value and ethics orientation. This is also predicated on the long view, metanoia principles for corporate strategies / organisational initiatives and creative thinking, dialectical approaches and practical skills emphases (in organisational processes and quality-oriented initiatives) with the use of software for meaningful measurement outcomes, especially for performance management milestones.

The work experience has included, and still encompasses, a range of active roles throughout the years in the education and training & development domains – training facilitator / university lecturer and teaching / theses supervision in tertiary institutions for UK, Australian and local universities /polytechnics' degree programs. A key current interest is Research Work in Organisational Issues. Achievements are reflected in awards as 2018 Academic Fellow of the International Council for Management Consulting Institutes and 2019 Constantinus International Awardee for excellence in Management Consulting Service, with the award of National Champion for Singapore – a first for Singapore. He holds a D Phil, an MBA and degrees in Accounting and Economics – local and overseas. He is Vice-President 2020 of the Institute of Management Consultants, Singapore and is the Lead Assessor for Registered Management Consultants in Singapore under the TR-43 Management Consultants' Framework coordinated by Enterprise Singapore.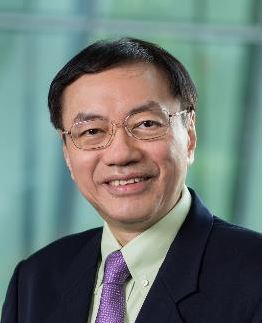 Prof Lawrence Loh
Director, Centre for Governance and Sustainability
NUS Business School
National University of Singapore
Prof Lawrence Loh is Director, Centre for Governance and Sustainability at NUS Business School, National University of Singapore where he is Professor of Practice in Strategy and Policy. He received a PhD from Massachusetts Institute of Technology. His thesis on technology governance was awarded first prize in the worldwide doctoral competition in management information systems.
Prof Loh leads sustainability initiatives for ASEAN and Singapore. He steers the Singapore Governance and Transparency Index and ASEAN Corporate Governance Scorecard. Prof Loh heads studies on business integrity and workplace diversity.
Prof Loh was lead consultant for information technology manpower as well research and development manpower studies commissioned by the Singapore government. He was chief facilitator for Singapore's National Technology Plan. Prof Loh also consulted for Fortune 500 companies and international organizations in technology policy.
Prof Loh is a regular commentator on governance and sustainability for various leading global media. He conducts executive programs on strategy and innovation for board and management leaders. Prof Loh is recipient of the NUS Business School Teaching Excellence Award.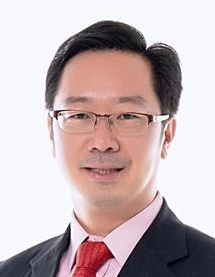 Mr Ho Kah Chuan
Pending to be updated.
Note: The Advisory Board members' displaying sequence/order on this page is based on the date of their appointment.