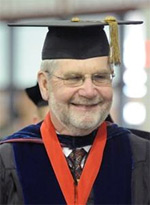 Douglas Johnson, Ph.D.
(Chairman of the AB)
Dr. Johnson is the International Liaison and Professor Emeritus from the University of Wisconsin – River Falls (UWRF), USA. He was the Interim Associate Vice Chancellor for Academic Affairs and Director of Graduate Studies of UWRF before retirement. Dr. Johnson has been with UWRF for more than 30 years. In recognition of his excellent per formance, Dr. Johnson has been awarded the Outstanding Teaching Award for 1988 and 1999 in Biology.
Dr. Johnson holds a B.S. from Ohio University and a Ph.D. from the University of Minnesota.
Robert Baker, Ph.D.
(Member of the AB)
Dr. Robert Baker is Professor Emeritus of Plant and Earth Science at the University of Wisconsin-River Falls (UWRF), and Academic Director of the Sustainable Management major. Dr. Baker received his Ph.D. from the University of Minnesota in 1977. He was Associate Dean of the College of Agriculture, Food, and Environmental Science, UWRF, from 2006 to 2007. From 1987 to 1995 and from 1998 to 2006 he was the Chairman of the UWRF Department of Plant and Earth Science. He was the Chair of the University of Wisconsin-River Falls Faculty Senate from 1998 to 2000.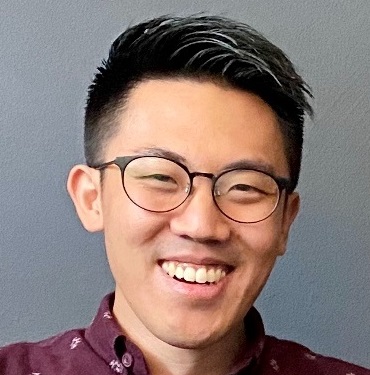 Lim Kee Chong, Chris
(Member of the AB & the EB)
Chris graduated from Dartmouth College with a double major in Chemistry and Economics. He spent ten years in the Singapore Public Service in a range of appointments spanning policy, planning and organisational development roles. This included postings with the Agency for Science, Technology and Research, Ministry of Trade and Industry, Public Service Division, and the Ministry of Education. While at MOE, he worked with the higher education sector in Singapore, including on funding, planning of student places, and the development of major collaborations with top global universities.

Shanti Sekhar
(Member of the EB)
Ms. Shanti Sekhar has earned two Masters Qualifications, one in Masters in Business Administration from Newport University and another being Masters in Engineering from the National University of Singapore (NUS). She has over 35 years of working experience in the areas of Business Administration, Computing, and Engineering. This includes working as a member of Senior Management in a large Multinational Engineering firm, as well as working in the Training and Consultancy.
Her areas of expertise in training and consultancy range from Business Administration modules, Marketing and HR Management, Computing Modules, Information Technology, Business Information Systems, Statistics, Computer Security, Mathematics, Statistics, Calculus, Quantitative Methods, Research Methods, Operations management, and Engineering. She has a passion for training and imparting her vast knowledge to students.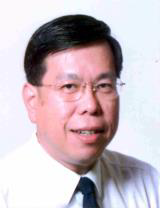 Foo Check Fok, Ph.D.
(Member of the AB & the EB)
Dr Foo Chek Fok graduated at The University of Manchester in UK with BSc(Hons), MSc and PhD all in Electrical Engineering. He worked as electrical power engineer in the Singapore power utility board, and also at the Nanyang Technological University Singapore as Associate Professor and Vice-President. He then held also various academic and administrative appointments in Malaysia and China.
Note: The AB/EB members' displaying sequence/order on this page is based on the date of their appointment.